What a strange and beautiful summer we've had. The weather has been so unseasonably cool! Right now I have the windows open and I'm not even running the attic fan. Wow. This is NOT August. I'm used to 102 degree weather and the upstairs AC running non stop and still not getting down to what the thermostat is set on, lol!



Saturday we went for a drive. Nova loves things with "pinchies", and Kevin had promised to show him some crawdads. So down to the "crick" we went! It was a lovely drive, everything so green... wildflowers blooming... a few trees beginning to change hue. A perfect lazy day.



Sorry, this is the only creek pic I've got, since I went wading in it as well and didn't want to risk taking the camera. Wish I would have tho, it was so cute watching Nova try to get those little rascals! He was excited to see we had to drive through the water~



He wanted to take the crawdads home to show the cats. Melly was not too impressed.



She went for a second look tho. BTW, she seems to be doing fine. Still on the special food and the vet is not ready to take another x-ray yet...



Hi Mr. Crawdad! I think we had about 5 in there~ they were set free later in a near by lake.



I can't beleive it's been a year since my baby started
"pretty" school
. He started back to preschool on Monday. He sure has grown!
I had to laugh as I put these two pics together for comparison. He's being a little goof in both shots, ha!





I made a paint smock for him, it turned out pretty well. The fabric really annoyed me because no matter how you laid it out the print looked upside down. He likes it, that's all that matters!



I couldn't find a smock pattern anywhere, and time was short! So I ended up buying this cheap $2.50 Simplicity 4927 pattern for a girls dress. Left the sides open, and cut out the flare a bit. I cut off the length of the dress and used it for pockets along the front.
I thought I had some velcro at home, but couldn't find it. It was about 10 PM and I didn't feel like running over to Walmart, so I decided to sew some magnets to the insides. Seems to work and it's easy for him to get in and out of.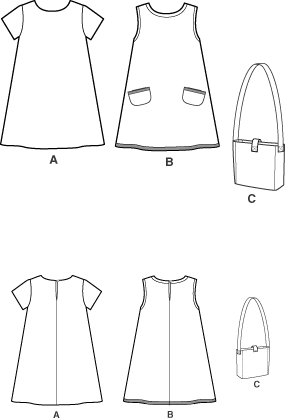 He loves school and couldn't wait to go back... and now perhaps I can catch up on blogging! : P